Fashion
Here's Why People Are Gravitating Towards Oversized Luxury Bags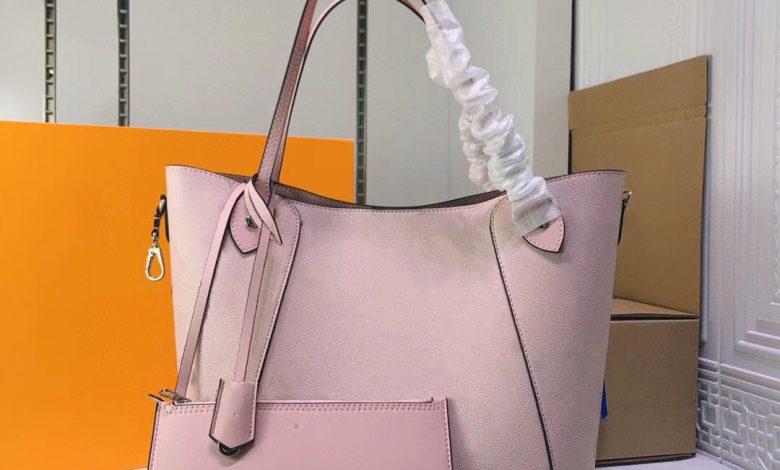 We love handbags. It's a fact of life for women. They are a fashion statement, they show off our personality, and if you want the most important reason: they're practical, especially when women's pants barely come with pockets these days. 
For the practicality lovers out there, you know the value of a bag that can carry pretty much everything you need and more. But you also know that this bag has to be durable too, and well made enough to last. On top of all that, if the bag is also super stylish, it's even better. This is where you consider a luxury handbag, but if you're still on the fence, here are further reasons: 
They're Trending Yet Classic
Everyone seems to have an oversized luxury bag these days. This includes celebrities, influencers, and the regular person going shopping. So, it's a fact, oversized bags are in. The Neverfull, one of the best-selling bags from Louis Vuitton (https://au.louisvuitton.com/eng-au/homepage) is a great example of this, it has a distinct look, and has been offered by the brand for a long time but is only just showing up all over social media. So, the oversized bag is officially a trendy, yet classic offering. 
This means if you purchase the bag, you're on trend, but you're also investing in a classic staple that will stick around for years to come, making them a great investment. 
They Are Practical 
Every woman is looking for a way to carry their stuff around with more ease. It may be a social thing, or a learned thing, but I really can't do without all my things. I want my lip balm, tissues, hand sanitiser, some hay fever medication, that scarf I like in case it gets cold, my fancy lipstick to reapply if I feel like it… I could go on. The point is that oversized bags have a huge number of uses out of all other handbags for women out there. You can take them to the gym, to the beach, shopping, you can take them as a carry on for your next holiday and even to work if you want to hold your laptop, makeup bag and more.
They Are Durable
When you buy a luxury handbag of any type, you are buying a quality bag that is designed to last. Oversized bags are no different. Usually, designer bags are made from varying fabrics, some are delicate, some are not, but this isn't how designers are approaching oversized bags. In this case, designers are making a serious effort to make oversized luxury bags as long lasting as they can, in order to make the investment worthwhile. 
They are Varied
A luxury oversized bag is not something that is boring and one-note. This is where the luxury part comes in. These bags are put together by a team of designers, this means you aren't going to see many instances of copy and paste. Each brand has its own style and its own offerings. So, if you go to one brand, you get their style, and if you go to another, you get their style. The key here is to choose a brand that suits you and go from there. But just know, when you have a designer oversized bag, you're one of a kind. 
They Are Flattering
I have found that by contrasting your body, a large bag will make you look slimmer. This, of course, depends on your size. I'm a tall athletic type, so an oversized bag balances me out, but if you're worried about looking bigger, just make sure you get a bag that isn't too structured, maybe go for a canvas bag instead of leather. Either way, it's a good look, and if you choose a colour or print that suits your personal look, it's a great addition to your wardrobe.