Fashion
10 Stylish Ways to Wear Your Favorite T-Shirt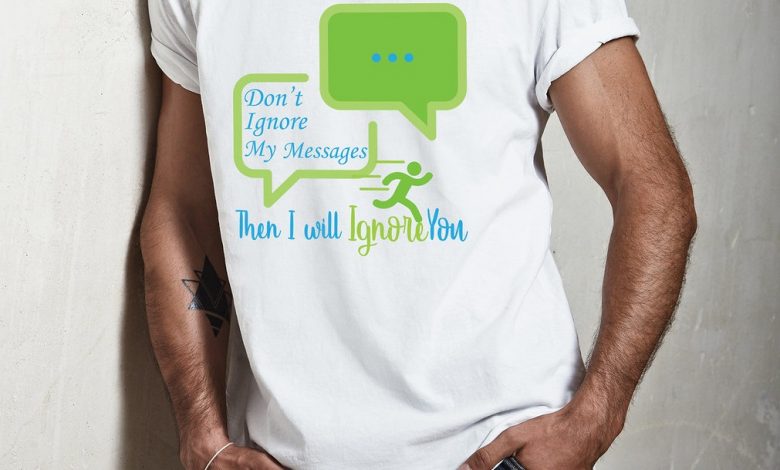 Most of us amass t-shirts through the years, and suddenly find that we don't wear them as often as we once did. Part of that is because our tastes and style changes over time. Also, many of us work in jobs where a t-shirt and jeans aren't exactly the standard wardrobe. But that doesn't mean you have to say goodbye to your t-shirts!
With the right styling and accessorizing, you might be surprised at just how versatile this wardrobe staple can really be. Not sure where to start? Let the team at BlackMerch help! Take a look at 10 of our favorite ways to style a t-shirt and get the most from your wardrobe.
10 Stylish Ways to Wear Your Favorite T-Shirt
Try these 10 stylish ways to wear a t-shirt that will make you re-think your wardrobe.
Faux Crop Top and Jeans
You don't have to take the scissors to your favorite t-shirt in order to get the on-trend crop top look. Instead, tuck or tie up the hem of your t-shirt so that the bottom barely touches the waistband of your pants. Pair it with a pair of slouchy or "mom" jeans and you have a whole look!
Pair it with Shorts
For warm weather, tie or tuck in your favorite t-shirt into a pair of distressed denim shorts. This is a classic look that you can elevate with the right shoes and accessories, or you can be as casual as you like. Worried that your t-shirt is out of style? Don't be! T-shirts never go out of style.
Structure it with a Blazer
Pairing a t-shirt (especially a graphic one) with a structured blazer is a bold way of elevating the t-shirt without going full on blouse. This is a great way to layer and bring some comfort and style to your outfit.
Pair it with a Power Suit
For all the boss babes out there, try pairing your favorite t-shirt with a power suit. This is a bold look that you can easily accessorize to fit your mood and where you're going that day. Choose a monochrome suit or a bold single color to get the most out of this style.
Show off Your Curves with a Fitted Skirt
Wearing a super curve-hugging skirt with a looser top like a t-shirt is a great way to turn heads and turn up the volume on your style. Pair the outfit with a pair of bold booties and you really have a style that is worth trying.
Add a Delicate Touch with a Floral Skirt
Maxi skirts are still popular, and there is no better way to wear one than with your favorite t-shirt. This is especially true if you pair a bold graphic or statement t-shirt with a floral and feminine skirt. This pairing allows you to bring out the best of both worlds – feminine and grunge.
Bring out the Athleisure
For those solid t-shirts hanging around your closet, pair them with a track suit and some heels! This twist on standard athleisure is perfect for a night out, and can easily be transitioned from day to night with the right shoes and accessories.
Add a Bustier for Sex Appeal
We've all seen the images of Camila Coehlo wearing a sexy lace bustier over a white t-shirt. Why not try this look for yourself? You retain the modesty, but get the come-hither sex appeal of wearing your undergarments on the outside of your clothes.
Turn Your T-Shirt into a Dress
Have a t-shirt that is a little too big? Turn it into a dress! Add some leggings or fishnet tights and some combat-style boots for the perfect edgy look.
Wear it Under a Pair of Overalls
Overalls have come and gone in and out of style for years. But there is one style that never seems to go out of style – the classic t-shirt and overalls pairing. Nowadays, you can choose from many styles of overalls and add plenty of accessories to amp up the classic look.
With these styling tips, your t-shirt collection can be put back into action! Be bold with your styling choices and don't be afraid to take risks.